Blog
subscribe to the RSS feed file
Parts & Labor - Constant Future
:: April 1, 2011
:: by Bill Mulilgan (Music Dept. Staff)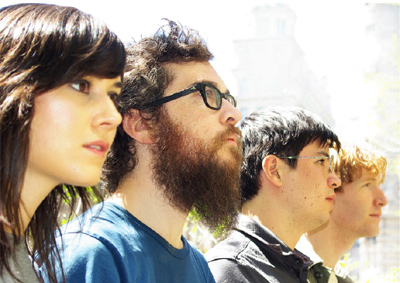 Ten years ago, Parts & Labor were a Brooklyn based bunch of art kids who blended noise with sparse and effective melody.
Today, they're still a bunch of art kids who have fully found their sound. While they're certainly not the first to combine sparse electronics, wiry guitars, anthemic choruses and pop hooks into uplifting experimental noise rock, they're really damn good at it.
Constant Future is Parts & Labor's fifth full-length effort of noisy, poppy, experimental rock with just a hint of pop-punk influence. Nearly every track on the album is a powerful electronic soundscape, blending buzzing instrumentals with melody, and it works every time.
---
Listen to "Rest":