Blog
subscribe to the RSS feed file
You NEED to listen to: The Fresh & Onlys!
:: November 15, 2010
:: by Jess Rehac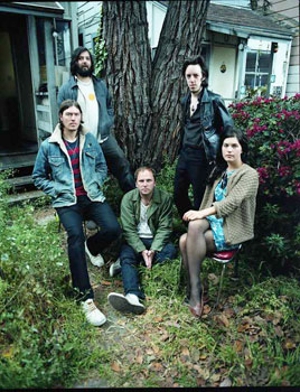 San Francisco-based band The Fresh & Onlys have been bringing their garage-pop sound to the music scene for three years, making a name for themselves by combining the hard-hitting chug of garage rock with the playful twang of folk rock.
Play It Strange is The Fresh & Onlys third album in as many years, and it showcases a cleaner, more easily accessible sound than we've seen so far. Singer Tim Cohen doesn't provide much color in his flat, baritone vocals, but taking the backseat to the melodies and rhythms from the guitars and drums works in The Fresh & Onlys favor to create heavily instrumental and interesting songs. At times throughout the album, it sounds as though they've played around with different musical genres, putting their folk-rock, garage-pop spin on sounds you'd usually attribute to old western movies or songs you'd hear from The Beach Boys. Every song brings something new to the listener, keeping them interested and making us all wonder what they'll come up with next.
---
Check out the video for "Waterfall":